Testing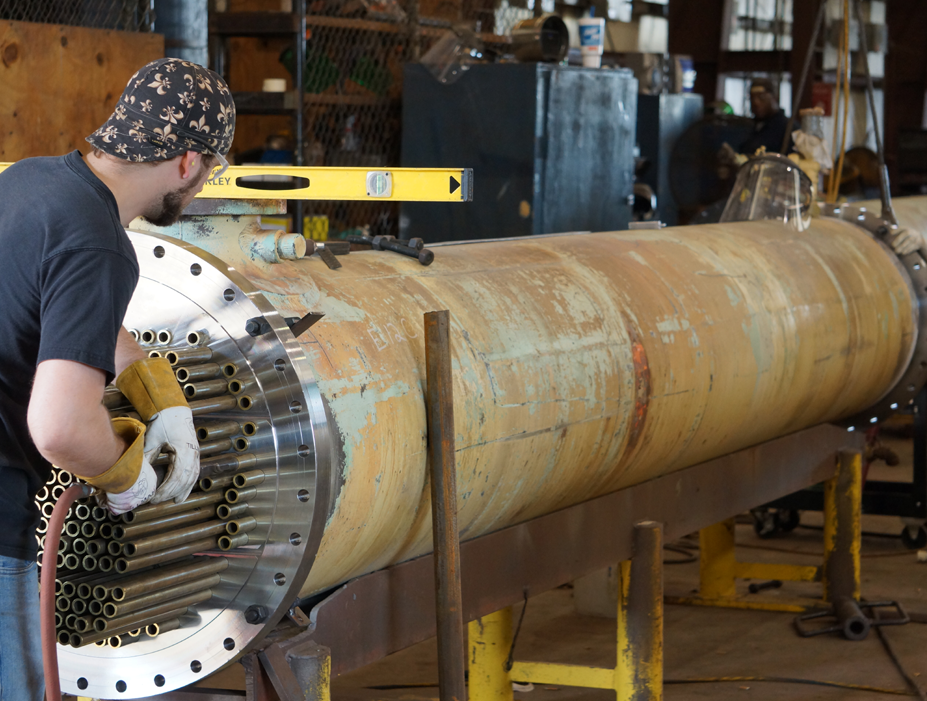 Hydro:
Hydrostatic testing is performed in both GEO's repair and fabrication shops. We offer "Rack" testing of tube bundles to determine tube leaks and full code hydro test on exchanger shells and pressure vessels. GEO's hydro water is tested for chloride content every three months or per customer specifications.
Pneumatic Testing:
GEO is limited in pneumatic testing. Generally, low pressure pneumatic testing is performed on reinforcement "Repads" at 10-15 psi and tube to tubesheet weld joints.
Helium:
Utilizing the Agilent G8610B Mass Spectrometer, leak detection can be determined for tube wall or tube to tubesheet joint examinations. It can be used on other applications as well.
PMI:
Positive Material Identification is fast and accurate with our hand-held Niton XL3t 800 X-Ray Fluorescent (XRF) Analyzer. Verification of chemical composition in weld metal and base metal is vital to insure accordance with code and customer specifications.
Liquid Penetrant Testing & Magnetic Particle Testing:
(10) ANST SNT-TC-1A
With ten ANSI SNT-TC-1A qualified level II technicians, GEO can quickly and accurately perform surface and sub-surface inspection for defects and discontinuities with liquid penetrant and wet/dry magnetic particle inspections.