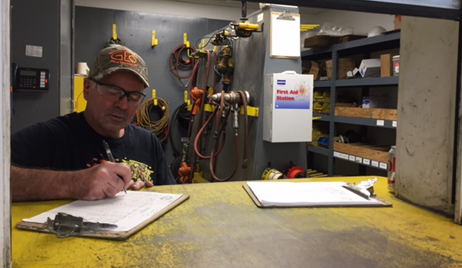 Come be a part of our winning team
The individuals we bring to our team come from unique backgrounds and have many different skill sets to offer. From entry level positions to senior leadership roles GEO provides a rewarding and positive workplace environment. Our continued success is dependent on the commitment and contribution of each of our employees. If you are interested in joining our team, please browse our current employment opportunities and fill out the appropriate forms.
GEO is an Equal Opportunity/Affirmative Action Employer and does not discriminate on the basis of race, color, religion, sex, age, disability, marital status, national origin, or veteran's status in employment or provision of services. Inquiries or complaints may be referred to the Office of Human Resources, 3650 Cypress Ave, Saint Gabriel, LA 70776.
Company Benefits

Some benefits include:
Medical
Dental
Vision
Employee Life - Company Paid
Dependent Life
Accident

Employer paid training

We offer a wide variety of paid training to all employees such as leadership, managerial, technical, and more.

Career Advancement

We promote from within when possible to let our employees take the next step in their career.
At GEO, we are constantly searching for experienced \ qualified talent. If the position you are seeking
is not listed above, apply for all other positions below.