QA & QC / Inspection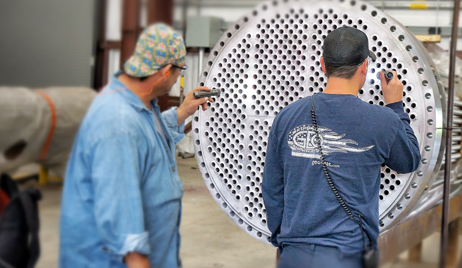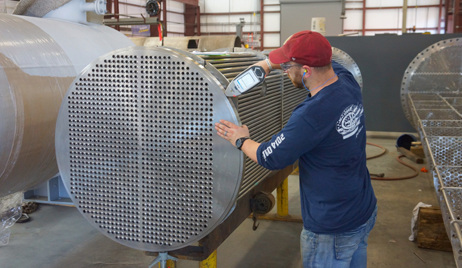 GEO is a full ASME Code Shop, and meet or exceeds all the requirements of ASME, TEMA, ASNT , API and client specs. We maintain a Quality Assurance team that is responsible for guaranteeing that we exceed our clients' expectations with regard to quality as well as an on-time delivery. The team, using detailed procedures and work processes, ensures that we achieve compliance with ASME, ASNT, API, TEMA and any client customary specifications. Nothing Leaves Our Facility Until It Meets Our Customers Demand For Excellence & Performance. Our high standard of quality is maintained through the selection and utilization of highly qualified personnel.
All NDE Is Documented For Our Clients Records.
MTR's & PMI are used to trace and document all materials used.

Each job is checked and signed off at specified stages to ensure accuracy.

Hundreds of WPS's to fit our customer needs from carbon steel to titanium.
Code Compliance
AMSE / NBIC Code Stamps
U
R
S

Welding Processes
GTAW
SMAW
FCAW
SAW
Combined Process's (ex. GTAW/ SAW)
Overall Capabilities (Third Party)
Painting
Ultrasonic Testing
Radiographic Testing
Helium Testing
Positive Material Identification (OES)